Últimamente me he devorado en Netflix cuanta cosa sale referente a la cocina, recetas y nutrición. Me gustaría compartir los que más he disfrutado, no solo por que se tratan de comida sino que son de los cuales he aprendido cosas valiosas.
Hay una serie original de Netflix que se llama Chef´s table, cada episiodio habla de algún chef famoso, aunque la disfruté me parecieron largos sus capítulos, repiten mucho la información con el fin de hacer tomas muy estéticas de la comida y los restaurantes, algunos hasta los adelanté para poder saber el final, puedes verlo si tienes tiempo seguro también te gustará.
6 Película "Chef" (2014)
Esta es la única película en mi lista; se trata de una comedia romántica que seguramente nunca ganará un premio importante pero es bastante entretenida. Es la historia de un chef que por azares del destino termina con un camión de comida y viaja por Estados Unidos. ¿Qué aprendí de esto? Que la importancia de las redes sociales y el email marketing es enorme en estos días, además la receta de puerco al horno que prepara en la película está BUENÍSIMA, la puedes encontrar aquí. Solo como aclaración, la receta está en inglés y cuando dice menta (mint) en realidad se refiere a hierbabuena.
5 The Kids Menu (2016)
¿Se acuerdan del señor de los jugos? ese del documental donde hace ayuno por 60 días y sobrevive tomando jugos de frutas y verduras, entretenido pero bastante extremista para mi gusto. Este documental habla de la educación que se brinda a los niños a cerca de su alimentación, es muy interesante lo que opinan los niños al respecto. ¿Qué aprendí de esto? El enfoque que le brindan no se trata solo de criticar el sistema educativo de Estados Unidos (que es donde está grabado), se trata más bien de mostrar a personas que están haciendo la diferencia con soluciones bastante interesantes e inspiradoras. Lo recomiendo ampliamente, sobre todo si tienes hijos.
4 Por Grace (2015)
Este documental lo empecé a ver sin muchas ganas, parecía una hisoria más de un chef triunfador, narra la historia de Curtis Duffy y su camino para abrir su propio restaurante, poco a poco te narra su origen e historia digna de una película ¿Qué aprendí? Que el esfuerzo y entrega en la cocina rinde sus frutos ¡No dejen de verlo!
3 The Search of General Tso (2015)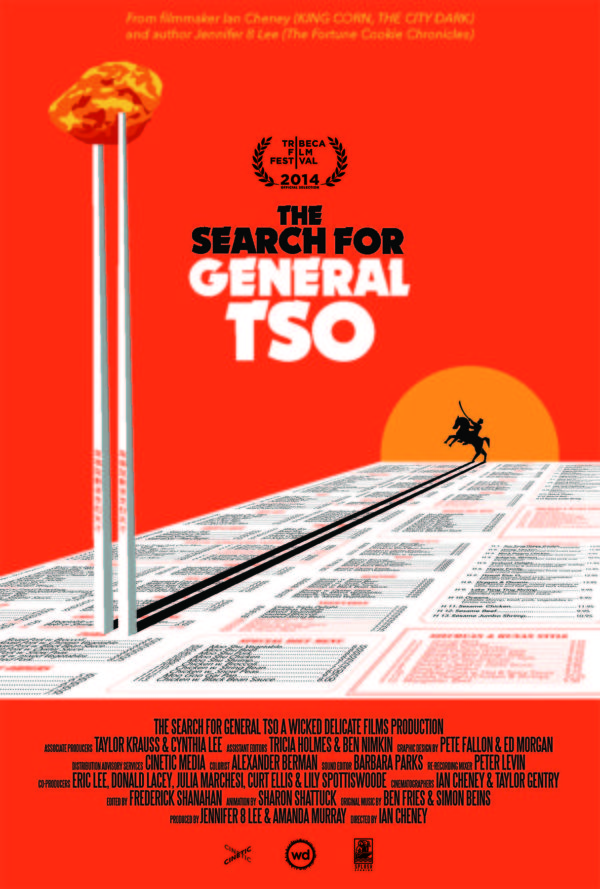 Por alguna razón tengo especial interés en la cocina oriental (creo que se nota bastante en mis recetas), este documental narra la llegada de los chinos a América y toda la cultura que trajeron consigo, incluyendo su cocina por supuesto. El origen del pollo agridulce general tso es revelado ¿Qué apredí de esto? Que hemos estado tan expuestos a la comida china que es parte escencial de nuestras vidas.
2 Cooked (2016)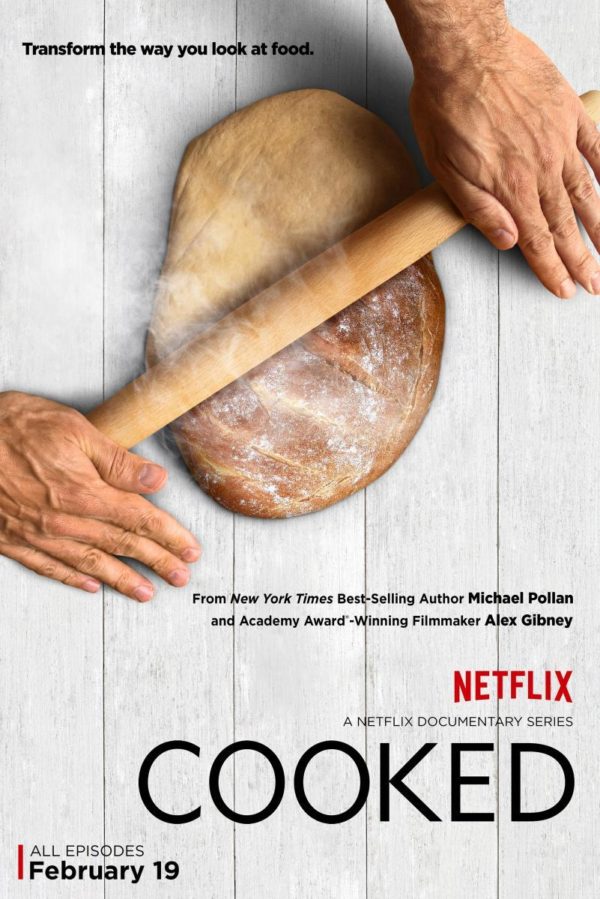 Esta es una serie de cuatro capítulos: fuego, agua, aire y tierra. Nos narra el origen de la cocina y la forma como hemos llegado a transformar los alimentos conforme a nuestra región y tradiciones. ¿Qué apredí de esto? Que a pesar de la industrialización que han tenido nuestros alimentos, lo mejor es volver a lo básico.
1 The mind of a chef (2012-2016)
Esta es una serie de televisión narrada por Antony Burdain (like instantáneo) cuyo enfoque no es solo conocer el trabajo profesional de cada chef, más bien busca conocer el origen de su cocina, recetas familiares, cocina de casa y un montón de recomendaciones para la vida diaria. ¿Qué aprendí de esto? De esta serie es donde he aprendido varias técnicas que me han servido en la cocina, es fabulosa.
Ahí los tienes, si te encanta la cocina como a mi y no has visto alguno de estos títulos prepara las palomitas para el domingo y relájate en el sillón.